ABOUT US
Ideally located in the centre of Kununurra, the Kimberley Croc Motel is within a 5 minute stroll of all your business, shopping and dining needs.
Whether you'd like to indulge and escape within our peaceful, tropical surroundings, or book tours and explore the beautiful Kimberley Region, we've got you covered!
As well as a major refurbishment to our rooms, the motel now boasts to be Eco-friendly with solar panels, smart lights and a swap to non-toxic laundry chemicals.
Kuununurra's Hidden Gem offers resort-style accommodation with excellent facilities, Kimberley hospitality and friendly staff who are happy to help with your needs and make your holiday in Kununurra an amazing adventure
Today's Temperature
37.8oC

05 : 19 P.M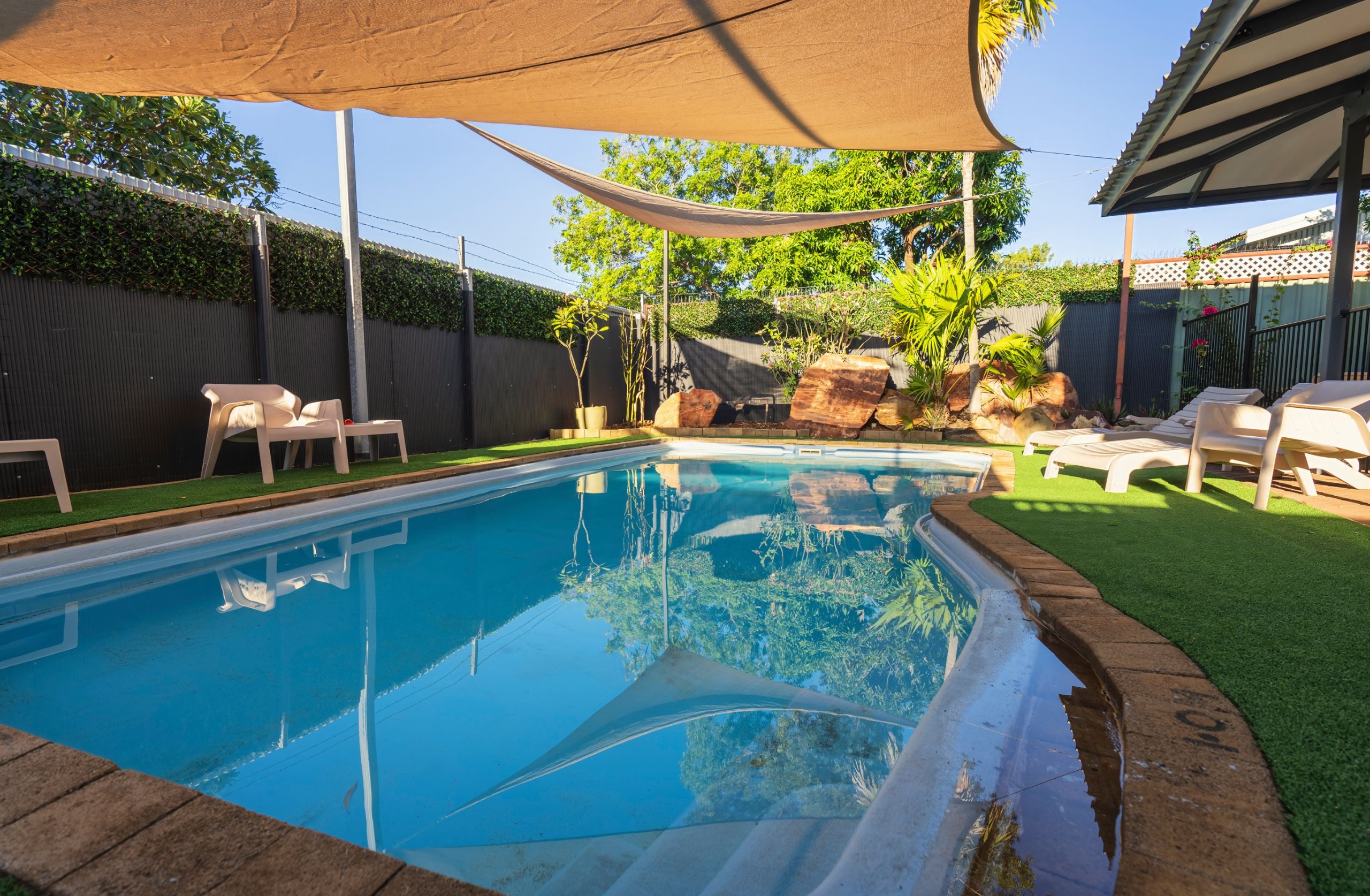 GUEST REVIEWS
BRILLIANT LITTLE OASIS
Rooms nice and spacious with a comfortable temperature. The pool was enjoyed by kids. Beds comfortable and sleep restful. It's also close to shops, information centre and a couple of walks (To Miriam NP and up Kelly's knob). And it's dog friendly! Definitely best place to stop at!
Irina
Guest
Central location, good security and easy check in. So great that we were able to bring our little dog too! And the dog bed and dog bowls provided was a welcoming little touch 🙂 would definitely recommend this Airbnb to anyone.
Sophie
Guest
Basic but clean and comfortable pet friendly accommodation in a very non-pet friendly region. It was a great find for weary travellers.
Kim
Guest
Very nice rooms and pretty courtyard. Was awesome that we could bring our dog, he loved the place as well! Staff were very nice and welcoming and accommodating!
Sapphire
Guest