Things To Do In Kununurra
While there is plenty of things to see and explore in the Kimberley, this is our top 10 adventures in Kununurra. Talk to our friendly staff about our staff picks and tours.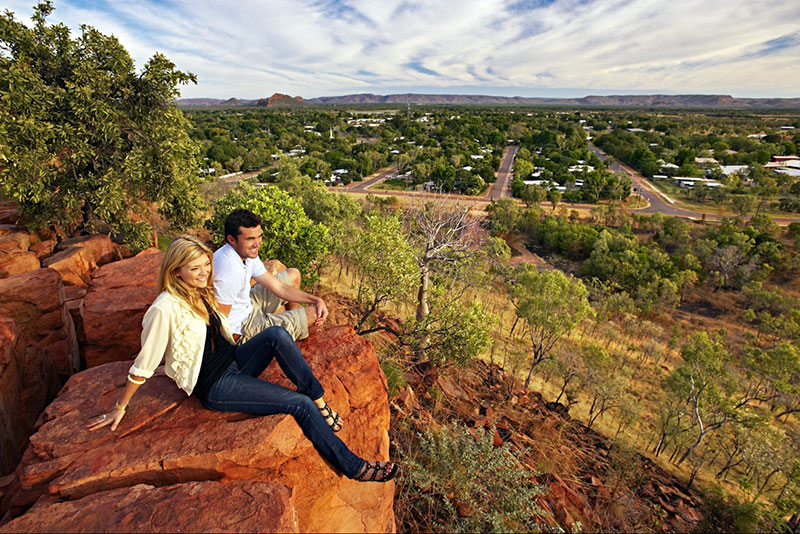 Kelly's Knob
Take a bird's eye view of Kununurra atop of Kelly's Knob we recommend at sunset or sunrise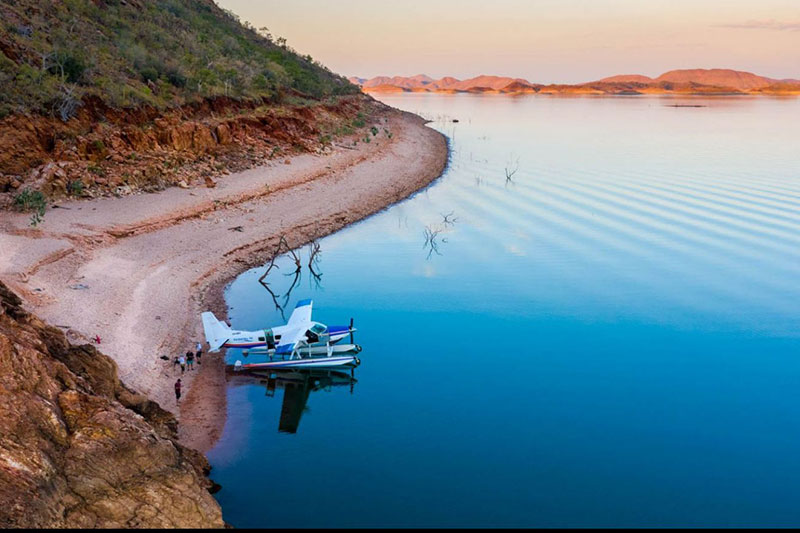 Lake Argyle
Visit Australia's second largest freshwater man-made reservoir nestled in the rugged hills of the Kimberley with an abundance of wildlife, this an extraordinary experience. Lake Argyle Cruises offers amazing packages -contact our reception staff to book your tour. Lake Argyle Cruises also offers pet-friendly tours or they can mind your pet while you explore.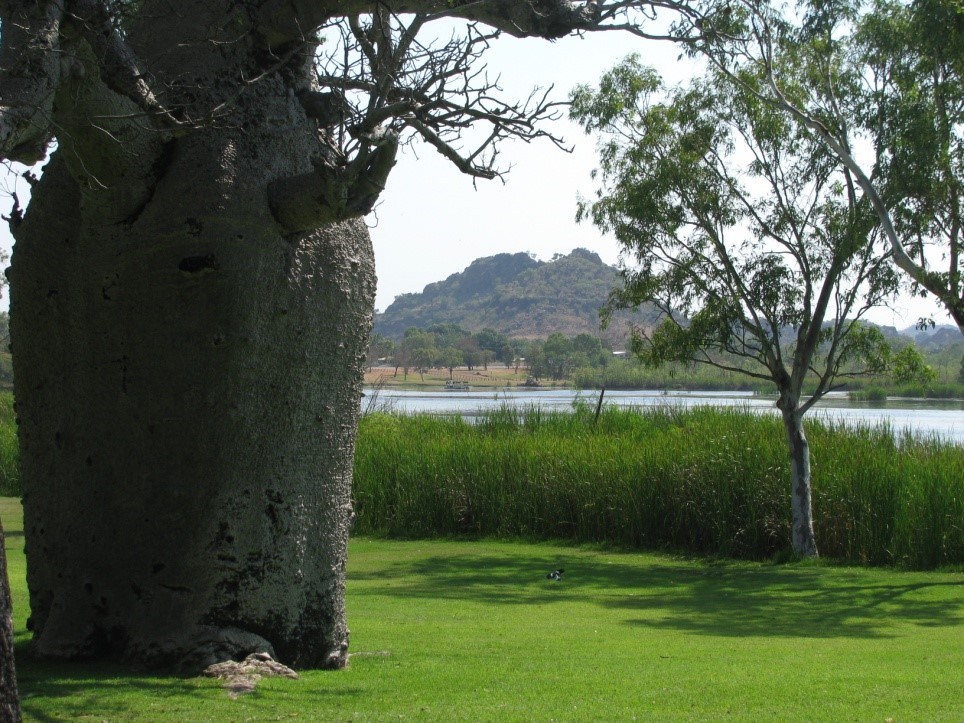 Celebrity Tree Park
 As the name suggests recharge after a busy day and have a look at the famous people who have planted a tree in Celebrity Tree Park overlooking Lily Creek Lagoon.  While your there see if you can spot a freshwater crocodile off the boat ramp.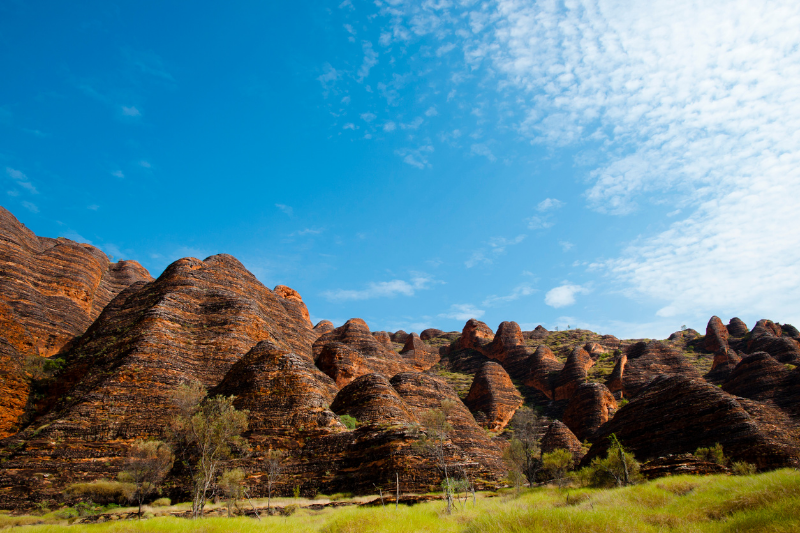 The Bungle Bungles
 See the infamous beehives from either the air or on the ground. Kimberley Air Tours offer some unique tours from Kununurra.  Let us help you plan your holiday.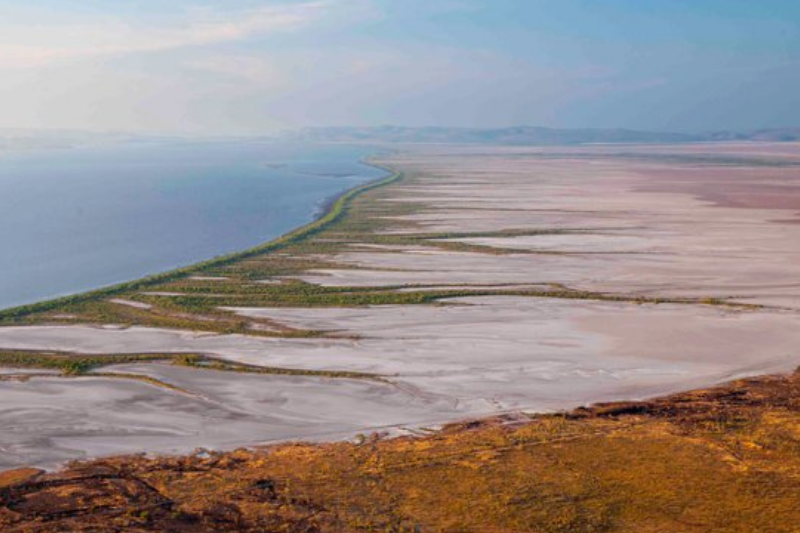 Five Rivers Lookout
This incredible lookout located in Wyndham offers a vantage point where 5 mighty rivers meet. While you are in Wyndham have a look at Wyndham Port, this was established in 1880 and is a vital place for export in the Kimberley.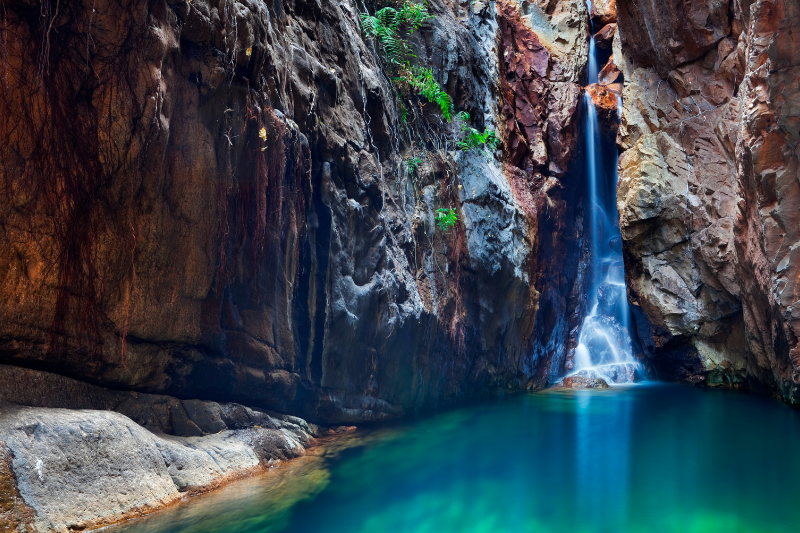 El Questro
Is a unique destination where adventure awaits you with magnificent gorges, lookouts, thermal springs, and waterfalls. Guided tours are on offer or you can drive the 52km and explore the amazing landscape yourself.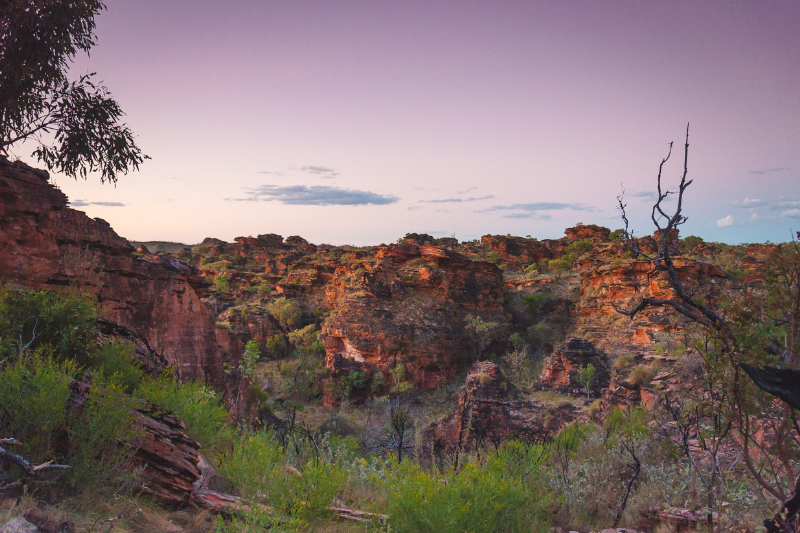 Mirima National Park
Often referred to as the mini bungles, Mirima National Park is a short walk from Kimberley Croc Motel, offering great bushwalks and views of the East Kimberley.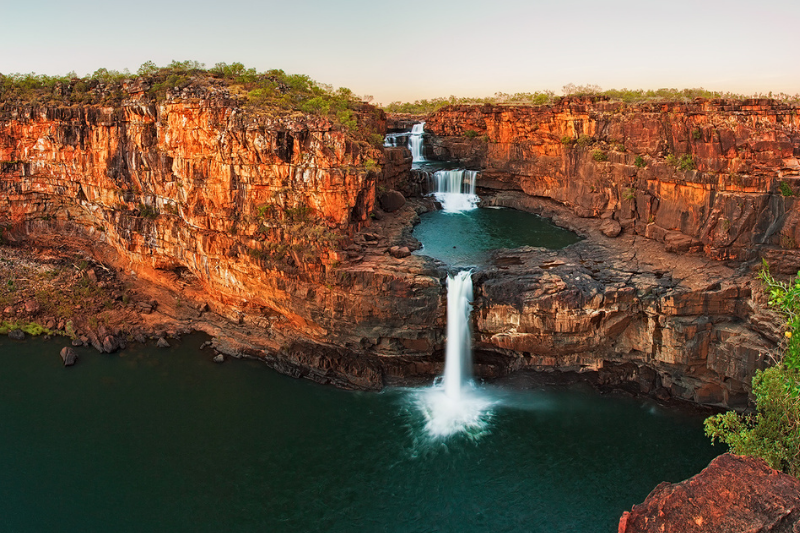 Mitchell Falls
Mitchell falls is an iconic landmark in the Kimberley and hosts one of Australia's most spectacular waterfalls. Mitchell Falls can be encountered from the air or on foot.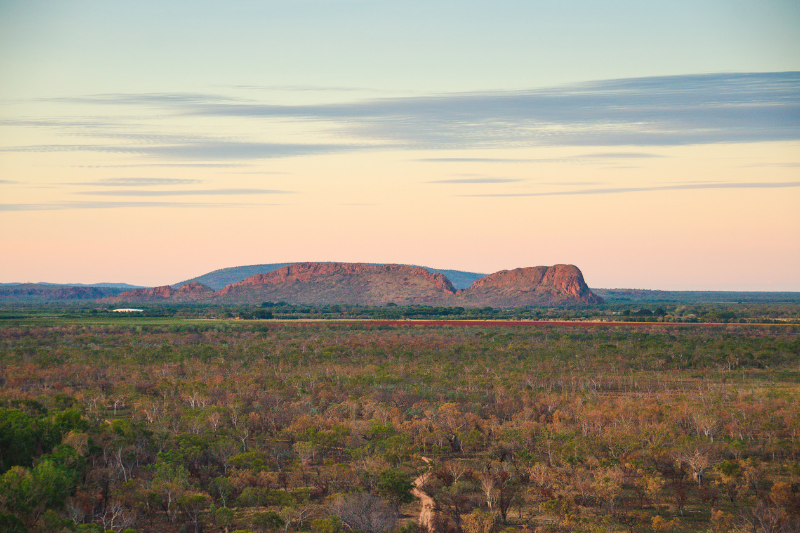 Elephant Rock/Sleeping Buddha
Elephant Rock or the Sleeping Buddha is a massive rock formation on Lake Kununurra, from the town view is of Sleeping Buddha, or to see the Elephant formation, you have to cruise up Lake Kununurra or take a drive down Packsaddle Road.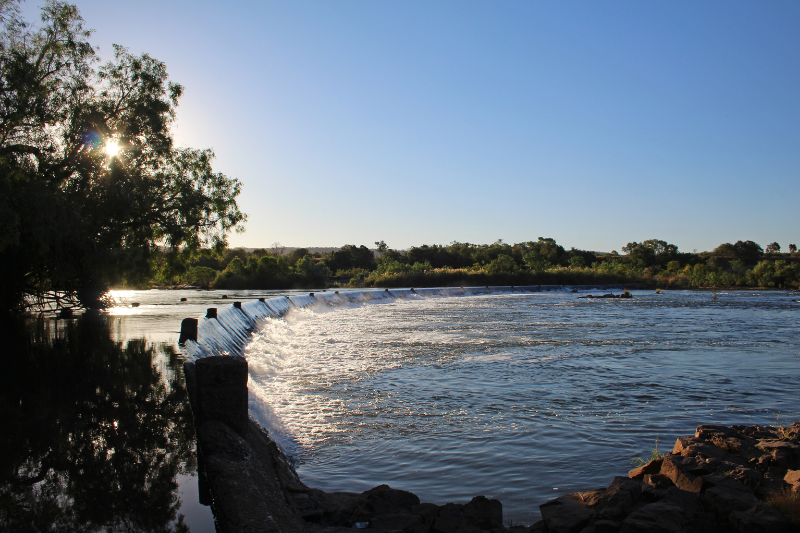 Ivanhoe Crossing
Ivanhoe crossing was originally built as the main road to Wyndham, this picturesque causeway was built over the Ord River. See if you can spot a saltwater croc or throw in a line and catch the elusive barramundi.  Be Croc Wise In The Kimberley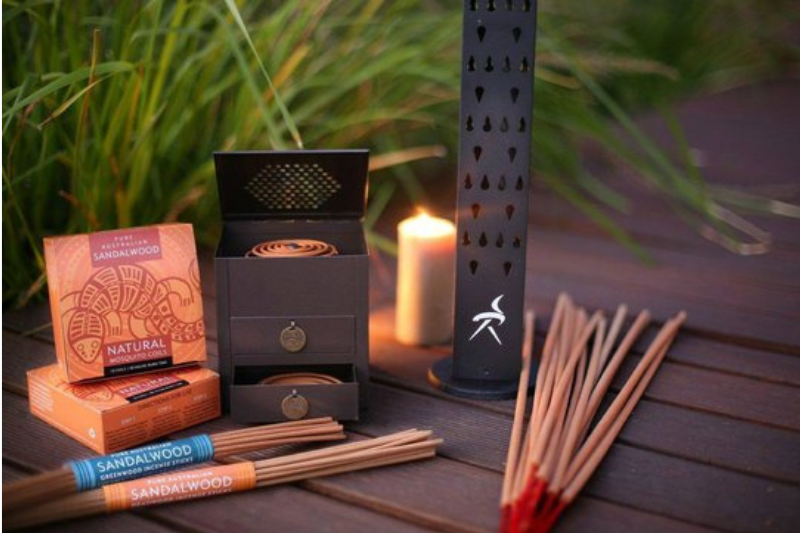 The Sandalwood Factory
Experience unique Australian made products with real health benefits from lotions to make up. You can also enjoy a delicious meal at the sandalwood café.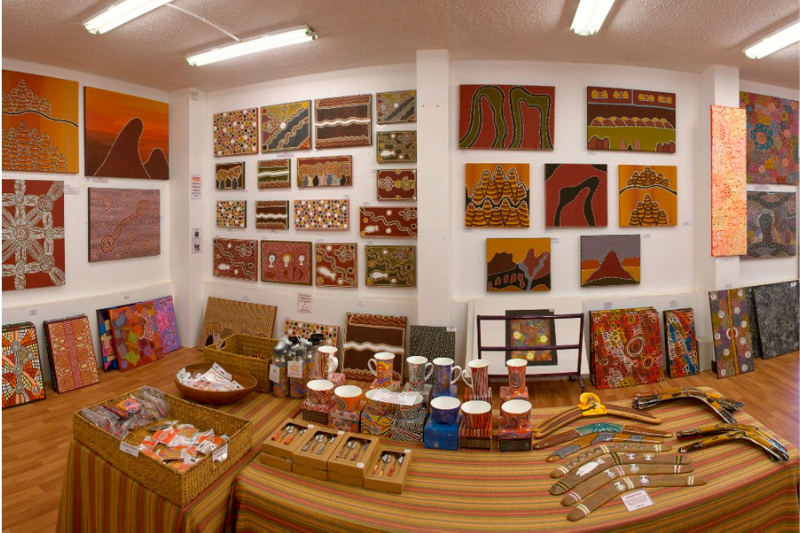 Artlandish Aboriginal Art Gallery
Exhibits the finest Australian aboriginal art.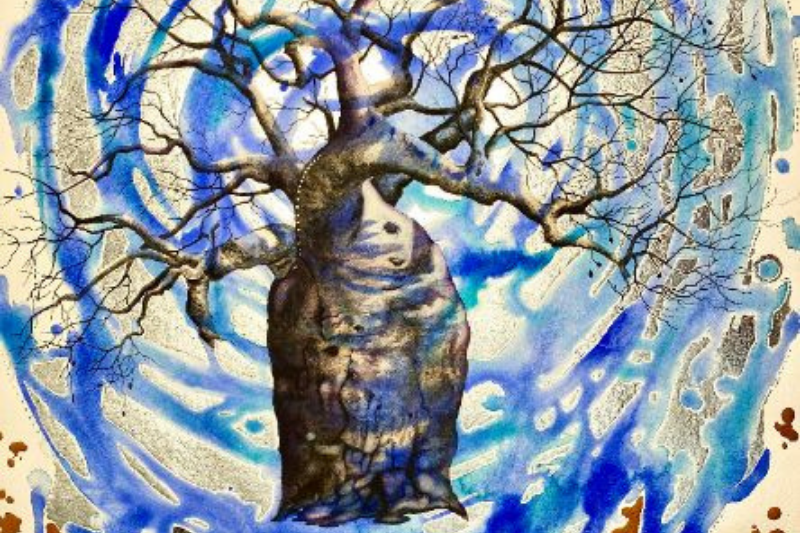 Artopia Gallery
Artopia showcases amazing artwork from local artists including artwork to jewellery.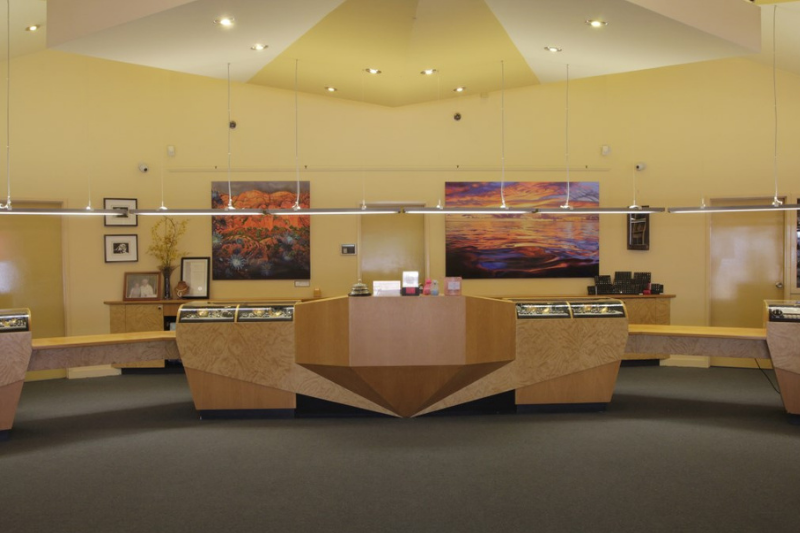 Kimberley Fine Diamonds
Visit Kimberley Fine Diamonds to see or purchase a rare pink diamond which is only found in the Kimberley.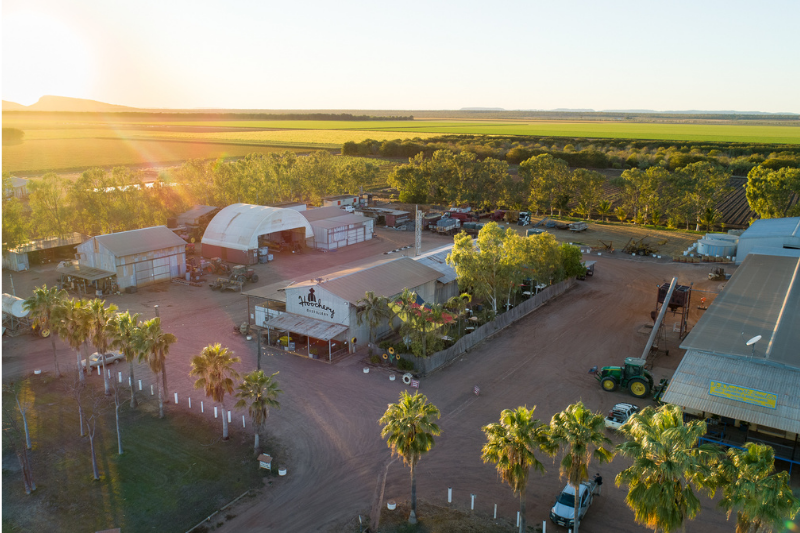 Hoochery Distillery
As the oldest operating legal still in WA, the Hoochery makes rum, gin, and in our opinion the best rum cake in Australia. They also offer tours so you can see how their award winning alcohol is made.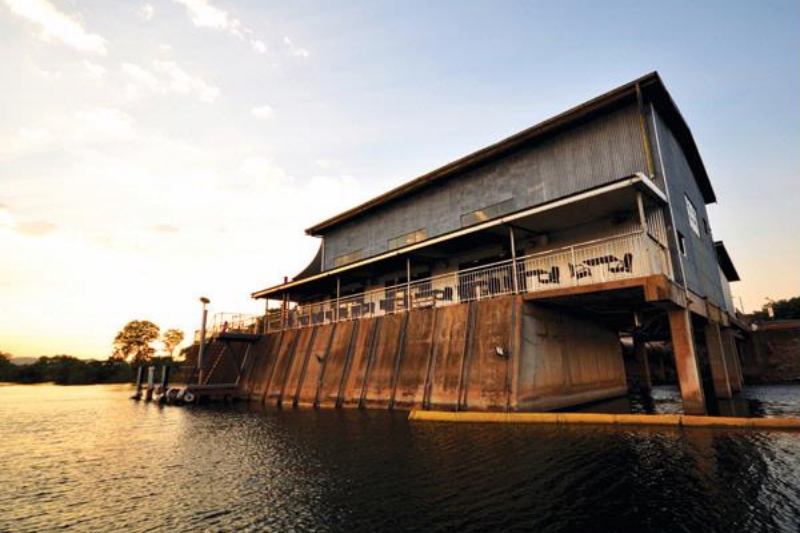 Pumphouse Restaurant
Enjoy sunset drinks over The Ord River and then dine on locally sourced cuisine in the original Ord River Pumphouse