Lake  Argyle 
Look out over Lake Argyle, see the unique inverted pyramid-shaped dam, explore the Lake Argyle area, have a picnic in the surrounding parks and admire the rock formations and perhaps spot a rock wallaby.
Lake Argyle is Australia's second-largest freshwater reservoir. Said to hold 20 times the capacity of Sydney Harbour!
The Lake plays a critical part of the Ord River Irrigation Scheme which irrigates the vast agricultural lands around Kununurra. A walk or drive along the Dam Wall will offer spectacular views of the lake.
Another feature of Lake Argyle is the hydro-power plant which is the source of electricity for Argyle Diamond Mine. The beautiful park is a tranquil spot for a picnic, BBQ lunch and a quick flick of the fishing line.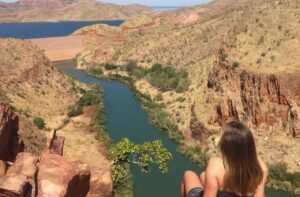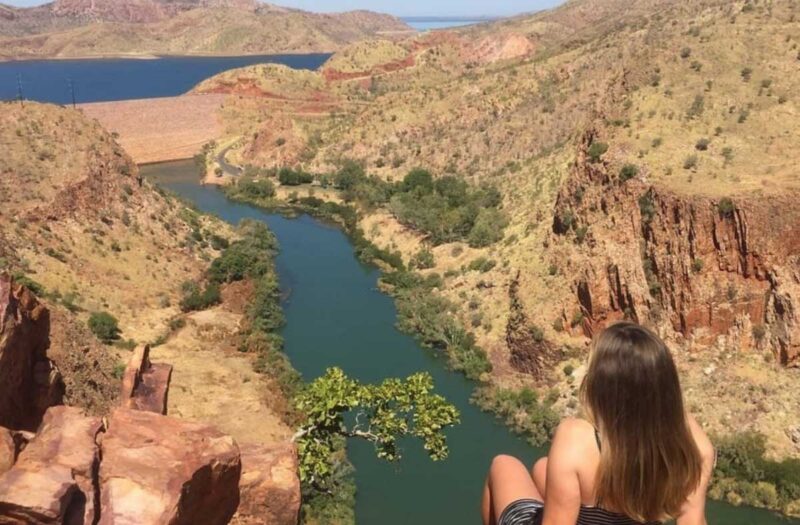 Attractions at Lake Argyle
Infinity Pool – A day-pass will give you access to the resort where you can enjoy the view from the Infinity Pool overlooking the beautiful Lake Argyle.
Boating – get up close and personal, boats, canoes, paddleboards for hire for you to enjoy and cool down in the water
Cruising – book a tour with Lake Argyle Cruises and enjoy a lunch on the water or a breathtaking sunset.
Bushwalking – take in the native flora and fauna on one of the many hiking trails set along the edge of the Lake.
Mountain Biking – have an adventure of another kind and trek along the five-kilometre Rotary Lake Argyle Mountain Bike Track
Helicopter or Floatplane tours – to understand the true dimensions of the Lake, see it by air. Breath catching views you won't experience from anywhere else. Our staff can help you arrange a time with our local tour operators.
Argyle Downs Homestead Museum – on your way up to Lake Argyle is a little piece of history. Learn the story of the pioneering Durack family and how, in the early 1970s, their 1880 Homestead was relocated stone by stone to its current location prior to creating the dam.